In February, Ms Jung Hyun Kim joined the CRISP team. Jung Hyun will work with datasets from aging surveys in South Korea, the UK, and other countries, to understand how life changes (in behavior, health, the transition to retirement etc.) will affect the course of cognitive ageing. Welcome Jung Hyun!
Anja will chair a symposium at the Nordic Congress of Gerontology (NKG 25) entitled 'Contextual and Life-course Determinants of Later-life Cognitive Functioning and Dementia'. Co-chair is Graciela Muniz-Terrera from the University of Edinburgh. Speakers are Graciela Muniz-Terrera, Anja Leist, Dominika (Nika) Seblova, Pavla Cermakova, and Tom Russ.
Anja will present a paper jointly written with Eyal Bar-Haim and Louis Chauvel on 'Inequality of educational opportunity at time of schooling predicts cognitive functioning in later adulthood' at the Population Association of America Meeting in May, and at the Nordic Congress of Gerontology and the RC28 Spring Meeting in June (all virtual).
Matthias Klee, doctoral student in the CRISP team, has been accepted to present his findings 'Investigating the associations of trajectories of depressive symptoms and self-perceived health and incident dementia – an unsupervised machine learning approach' at the Alzheimer Association International Conference (AAIC), in July 2021. Congratulations Matthias!
Katherine Ford, doctoral student of Anja, has published her second paper for the PhD thesis in Gerontology & Geriatric Medicine, entitled 'Returns to Educational and Occupational Attainment in Cognitive Performance for Middle-Aged South Korean Men and Women'. Congratulations Kate!
Anja will teach in two summer schools of the Venice International University doctoral programme (here and here). Please get in touch for more information on the lectures:

Inequalities in and epidemiology of ageing
Inequalities in health and well-being at older ages
The vulnerability dilemma: Consequences of the pandemic and pandemic control measures on older people
Anja was recently interviewed on the situation on nursing homes during the pandemic.
People in need of care are already particularly vulnerable due to their functional limitations – all the more so in a pandemic, where social distancing measures pose major threats to cognitive abilities. Expert working groups are needed to find the right balance between the pandemic restrictions and ensuring human rights of older nursing home residents.
See the interview in German language here.
The National Research Fund Luxembourg (FNR) has published an overview of my research in a series on ERC grant holders in Luxembourg. The text is based on the research during the first year of the CRISP project.
You can find the overview in German language, published in the Luxemburger Wort in March 2021, here.
Infographic (c) Ikonaut.
During summer and fall 2020, we had several projects and events closely related to the work on the CRISP project. Click on the links for further information.
Jason Settels presented our paper

Changes in Neighborhood-Level Socioeconomic Disadvantage and Older Americans' Cognitive Functioning

Fabiana Ribeiro presented our late-breaker poster on the Prevalence of Mild Cognitive Impairment in Latin America and the Caribbean: A systematic review
Anja Leist discussed our late-breaker poster on the Mental health impact of the confinement measures during the COVID-19 pandemic in Luxembourg (CON-VINCE study; poster co-authored with Claire Pauly, Valerie Schröder, Laure Pauly and Rejko Krüger)
The Revue cover story is written in German language.
Anja Leist talks about the gender bias in academia, and how educational and gender inequalities are connected to dementia. The CRISP team investigates these and other risk factors of dementia.
Gender equality can contribute to explaining gender differences in cognitive ageing, because women who received equal opportunities as men in their working life and in education perform better on cognitive tests.
The CRISP team further compares the educational systems of different countries. Years of education and quality of education both play important roles for cognitive performance. The more education and thus, cognitive stimulation, children and adolescents receive, the higher the potential to build up cognitive reserve, which can delay the development of dementia. The CRISP team compared different European countries at different points in time. Equality of educational opportunity, the extent to which children from more and less advantaged parental backgrounds receive schooling that is matched to their abilities, was positively linked to cognitive performance at older ages.
Anja also gives some background on dementia. It is a disease that is common around the world, and with population ageing, more and more people will be affected. In the absence of a cure, we need to prevent the development of dementia. The FINGER-trial gives first promising results (published by Ngandu, Kivipelto and others in Lancet in 2015). With a mix of intensive coaching (diet, cognitive training, and sport), cognitive decline was slowed down over two years. The CRISP project contributes to understanding better which lifestyle changes help most to reduce dementia risk.
Télécran, 12 October 2019
The article in German language describes the challenges that families and caregivers of people living with dementia face, and presents national activities and expertise in dementia. It is the first to report the outcomes of the first Dementia Research Forum of the CRISP project in September 2019. At the Dementia Research Forum, persons living with dementia, close relatives and professionals in the healthcare sector were invited to the university campus, learned about the research project and gave recommendations on the research and dissemination of research findings.
Letzebuerger Journal, 20 August 2019
The article in French language highlights some of the known risk factors of dementia and presents the objective of the ERC-CRISP project to understand better which behavior changes can reduce risk of dementia.
Radio 100.7, 19 October 2018
A radio interview in German language on the objectives of the ERC-CRISP
An article about the ERC-CRISP project in German language with a call for participation for persons living with dementia.
The article in German language on an earlier outreach activity presents one of the dementia awareness workshop for school pupils in a Lycée technique in Luxembourg. Find more information in English language here.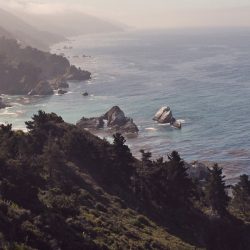 Janet Maccora is an Australian PhD candidate affiliated with Neuroscience Research Australia and the University of New South Wales. She has a background in epidemiology and her research interest is in the protective association between education and dementia. While working with the ERC-CRISP Cognitive Ageing project team, Janet would like to explore gender and cultural differences in the association between education and dementia, using large cross-cultural datasets such as the Survey of Health, Ageing and Retirement in Europe (SHARE).  Her two-month research stay is funded by a travel scholarship from the Australian Research Centre of Excellence in Population Ageing Research (CEPAR).
Esch-sur-Alzette, 19-20 September 2019

On 19 and 20 September 2019, the first Dementia Research Forum took place on the Belval campus. Persons living with dementia were invited to the university to discuss the research questions of the CRISP project with the PI and to advise on the research and dissemination of the research results. As relatives and caregivers of persons living with dementia also showed interest in the event, a second day was added to the event where close relatives of a person who lives or had lived with dementia were invited. The participants had the opportunity to bring along accompanying persons.
The idea of giving people affected by dementia a voice in research projects is already being successfully implemented in other countries such as the UK. In fact, a common saying by dementia advocates is "Nothing about us without us". Most importantly, people with dementia from their viewpoint as experts in the disease – after all, they live with it – should advise us researchers on how to do better research and better explain our research results to the public. People living with dementia should be given the opportunity to influence research by giving input to which factors they think more knowledge is needed about.
See the report in French, German and English language here. See a magazine article about some of the outcomes of the Dementia Research Forum here.